Video Production & Livestreaming Services
In addition to the extensive feature set offered by VeritasTV, we also offer a comprehensive suite of end-to-end video production services. Our experienced video production team can handle all phases of content creation. During the pre-production and planning phases, we coordinate all the logistics, working closely with on-site presenters and our event directors to ensure a hassle-free experience. Whether you're recording on-site sessions for enduring CME content or livestreaming to thousands around the world, we can capture every moment from your annual meetings and educational events. Veritas' talented team of editors then creates seamless, high-production-value content your users can access on demand via the platform of your choosing.
Veritas offers the following video production services:
Professionally-produced event livestreaming
Post-production and video editing
HD content publishing to VeritasTV and other video platforms
Remote presenter management
Virtual events and webinars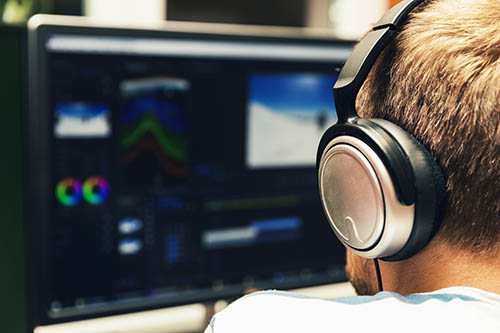 Bring professional production value to your video content and live events.