Launched in 2018, VeritasTV is a powerful online video portal that brings our clients' annual meeting content, special event experiences, educational materials, and CME opportunities to an expanded global audience. Every Veritas client has the opportunity to host their own channel on VTV as part of their standard management fee. Societies can choose to allow public access or restrict content to certain users on a per-video basis. This flexible approach creates value and education opportunities for association members and attendees while allowing for an optional ongoing revenue stream for your organization.
Key Features
Seamless Website Integration
Multiple Privacy Levels and Monetization Options
Integration with Certificate Generation Services
Mobile Friendly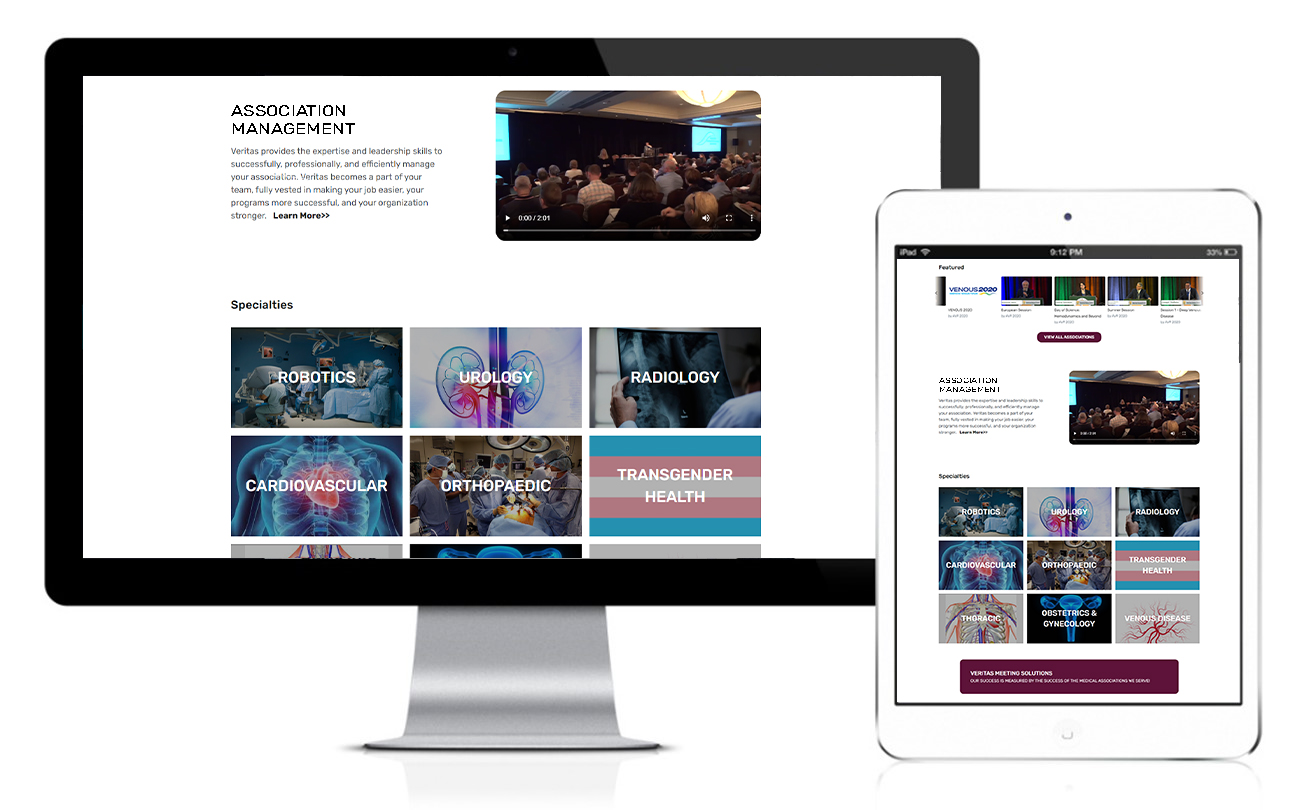 No other association management provider offers a comprehensive content solution standard as part of the society management agreement.
Host your content on a platform designed for medical learning content.