Virtual Meetings and Events for Medical Associations
Our forward-thinking, solution-orientated approach to events and educational content delivery has given Veritas clients a massive advantage in the rapid transition to virtual and hybrid events. Well-versed in the management of live streams and virtual events, our experienced teams provide crucial agility when pivoting meetings from in-person, on-site events to hybrid and fully-virtual executions. The innovative strategies employed by our planning and production staff allow our societies to move forward with virtual and hybrid events that maintain the highest standards of educational excellence, professional development, and partnership opportunity. In many cases, digital Veritas events can offer partnerships, insights, and revenue streams well beyond those afforded by traditional meetings, events, and exhibitions.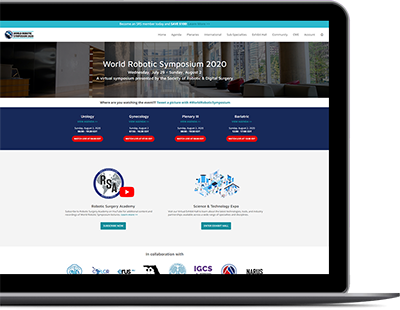 FEATURED CASE STUDY

World Robotic Symposium
Global virtual event with 10,000+ participants
from 91 countries.
Veritas Association Management specializes in the following virtual events and services for our clients:
Virtual meetings and symposia (up to 10,000+ attendees)
Virtual exhibit halls and industry-sponsored events
Webinars (up to 5,000 attendees)
Virtual panel discussions (up to 5,000 attendees)
Virtual group meetings (up to 100 attendees)
Hybrid events with professionally-produced live streams of on-site sessions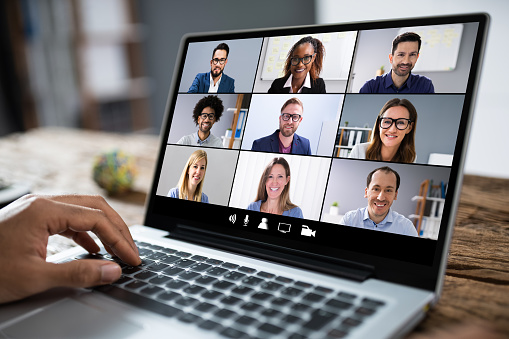 Take your virtual meetings and events to the next level.